Apr 1
2013
Celebrate Our Birthday with Us!

Join us this coming Sunday as we celebrate DCC's second birthday! It was two years ago that a small group of people began praying about planting a new Jesus-loving, Bible-believing, Gospel-centered church in the heart of downtown Seattle. In the last two years many have moved downtown. God has gone before us in supernatural ways. Our communities have multiplied, and people have met Jesus. We have a lot to celebrate!
Gathering Time & Location
Sunday, April 7 @ 10:00AM
AMC Pacific Place 11, 600 Pine St, Seattle 98101
Directions
Google Map
Via Light Rail
From All Directions
Parking
Downtown parking is free on Sunday. Please allow time to secure street parking. We offer 3 hour validation to the Pacific Place Parking garage for families and folks with special needs. (Please try to secure street parking first.)
Children
Children of all ages are welcome to sit in the main gathering with their parent or caretaker. Cornerstone Kids is provided for children ages one year to six years old. All of the volunteers are well-known, trained and have undergone a thorough background check.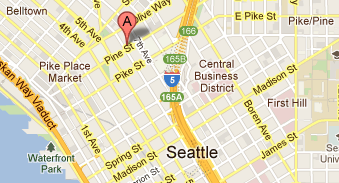 Our Prayer for the Years To Come
It is our prayer that God would use DCC to sink the roots of the good news of Jesus Christ deep into the heart of this great city. We invite you to join us as this story, His story, continues to be written. "O Lord, [we] have heard the report of you, and your work, O Lord, do I fear. In the midst of the years revive it; in the midst of the years make it known…" (Hab 3:2)
For more info on our Sunday Gatherings, please emails us at info@downtowncornerstone.org.