Sep 15
2016
2016 BBQ & Baptisms | Recap Video and Photos
On September 1st, we gathered for our sixth annual BBQ and Baptisms where four people shared their testimonies of God's radical grace in their lives and were baptized! Though the rain moved the event from the park to DCC's Building, the weather didn't dampen our celebration – we grilled out in the parking lot and picnicked on the Auditorium floor. Below are some snapshots and quotes from the evening:
I believe that Jesus was God's son who lived a perfect life and died on the cross to take the wrath of God I deserve for my sin and bring me into relationship with God." – Conrad

"I now know that my identity doesn't depend on how successful or how smart I am, my true identity lies in Jesus Christ." – Colin

"Because of what God has done, I don't worry like I used to, there's this natural feeling that I'm going to be ok, Jesus has it covered." – Matthew

"Through Jesus Christ, God has brought me from death to life and has adopted me as His own." – Jen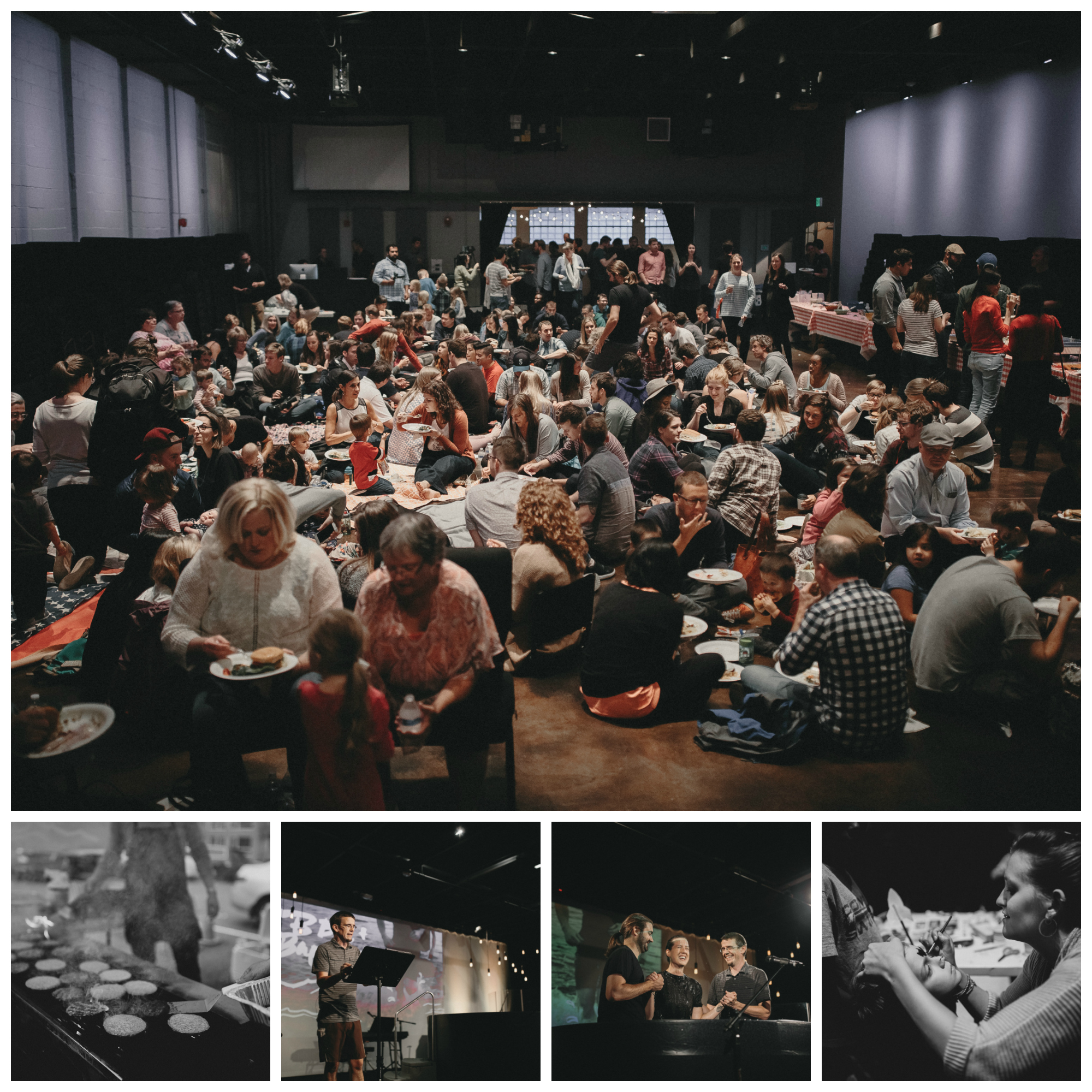 You can find more photos from this year's BBQ and Baptisms on our Flickr page here.
Special thanks to all the communities and volunteers who provided food, came early to set up, and stayed late!