Join us on Christmas Eve for a family-style gathering on Christmas Eve as we celebrate the birth of Jesus Christ with lessons and carols! We will gather at 4 pm and 5:30 pm for singing & scripture reading, and rejoice together in the coming of our Savior! During Advent we celebrate the historic coming of Jesus Christ to identify with us in our suffering and to rescue us through his perfect life, death, and resurrection. Jesus is our God with us. He is the Word who became flesh and dwelt among us (John 1:14). He is the radiance of glory and the exact imprint of God's nature (Hebrews 1:3). 
WHEN
Christmas Eve
Tuesday, December 24th at 4 PM and 5:30 PM
WHERE
2333 Western Ave, Seattle, WA 98121
CORNERSTONE KIDS
Cornerstone Kids will be provided for children 6 months to 2 years old.
PARKING
Families and visitors may park for free in the lot located next to 2333 Western Ave. Parking validation will also be provided for everyone parking in the Bell Harbor parking garage (located at 2323 Elliott Avenue). Street parking is also available!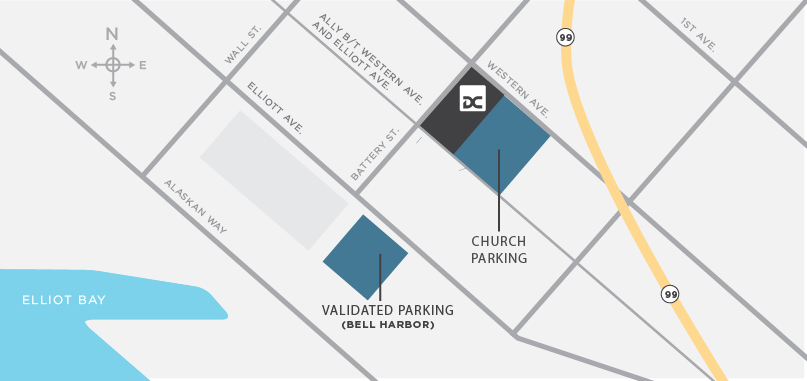 "God With Us" Advent EP
A few years ago, we released a compilation of Advent songs including a new original! We hope these songs serve to stoke your affections, worship and singing for Him this Advent season! Enjoy His glory and grace, friends. He is God with us.