Jul 19
2018
Mercy Ministry Update – July
Mercy Ministries, Mercy Update | by Pastor Justin Keogh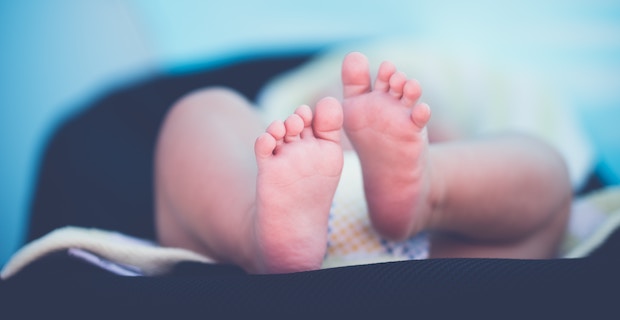 The Mercy Ministry Updates are a regular snapshot of our Mercy Ministries in DCC, where we are working to serve and uphold the value and dignity of God's most vulnerable image bearers in our city. Each update highlights one of our focus areas, as well as provide a listing of upcoming events, and current prayer requests across all of our focus areas.
Gospel Framework
The Bible, as God's inspired word, displays God's good design and our radical need for a savior, found only in Jesus, and calls us to live out our new identity in Christ as we engage the world around us.
         "Then God said, 'Let us make man in our image, after our likeness…' So God created man in his own image, in the image of God he created him; male and female he created them." – Genesis 1:26-27

        "For you formed my inward parts; you knitted me together in my mother's womb… Your eyes saw my unformed substance; in your book were written, every one of them, the days that were formed for me, when as yet there was none of them." – Psalm 139:13-16
In the first chapters of Genesis we see God's creative work in creating men and women in his own image. This is the source of our intrinsic value, dignity, and worth – that we are made in the image of God. In Psalm 139, we see that God's care for his children starts even before birth. God, in the depths of his love and riches of his grace, cares profoundly about human life – and for this reason so should we, as his adopted and beloved people, move in the love, grace, and truth which God has poured out on us through Jesus to protect, care for, and show compassion to the many children who have yet to be born and the mothers who are facing questions and doubts in the midst of their pregnancy.
Mercy Focus Highlight: Care Net
As a church we support and partner with several mercy ministries and want to share and highlight their on-going work.
Care Net Pregnancy & Family Services is the largest pregnancy crisis center/resource in the Puget Sound region (7 centers, 35 staff, 450 volunteers). Care Net provides confidential, professional, life-affirming services to clients at no cost, including medical consultations, pregnancy and STI testing, ultrasound, perinatal hospice, abortion recovery, and more. They have locations in Federal Way, Issaquah, Kenmore, Gig Harbor, Lakewood, Puyallup, and Tacoma. In 2016-2017, we as a church had the opportunity to help Save The Storks spearhead and raise funds for a mobile ultrasound unit for Care Net, which is now providing resources for clients in certain Seattle areas. Recently, Care Net has also been able to acquire another mobile unit to serve the Bellevue area. 
If you are interested in ways you can continue to learn and get involved alongside others in our church, please join the Mercy Focus: The LIFEProject group on the City, which will be a go-to place for information and upcoming events! Also, please check out our Care Net Info Session, occurring this Sunday (7/22) downstairs at 1pm!
Upcoming Events
These events are not necessarily sponsored or hosted by DCC, but serve those in our focus areas. See linked details for each event.
Partner Prayer Requests
Please join us in praying for the people impacted and involved in each of these focus areas.
Refugees | With immigration policies and enforcement at the center of national media over the last month, let's continue praying for wisdom and compassion for our leaders, and for God's felt presence and great grace on families affected by the recent policy and enforcement decisions.
Orphan Care | When kids come from a trauma background (as all of the kids in the foster & adoption world do) it can be difficult for them to deal with changes in routine. This can effect how they regulate their emotions and how their behavior can change. Summer can be an especially challenging time because it means a change in school and routine. Pray that the families would be able to settle into routines and have a joyful summer.
Sex Trafficking & REST | Let's give thanks for the recent increase in awareness of the issue of sex trafficking in our city, state, and country, and let's pray that God will move in the hearts of people – politicians, organizations, ministries, churches, and all of us – to bring about real transformation for his glory and the good of those in need.
Homelessness & UGM | As the summer months are here, the winter shelters close and more people are sleeping on the streets in the hot sun without easy access to clean water. Please pray for these individuals and that God would provide the means for these men, women, and children to survive.
Juvenile Detention | Pray for the conversations between kids and mentors, that the gospel would be proclaimed, that God would draw the kids to himself, and they find hope in Christ.
Life & CareNet | Praise for an increase in clients visiting the mobile van around Seattle, and pray for even more who would come to choose life! Pray for grace in the communities they serve, specifically for a new schedule starting in July.
Stay Connected
Join the focus area city groups in order to hear more regular updates, events, and opportunities to serve.