Join us on Saturday, August 24th, beginning at 10:00am, for our annual Summer BBQ at Myrtle Edwards! This will occur in lieu of our normal community rhythm and is a great opportunity to enjoy the sunshine as a church body with neighbors and friends. We encourage you to bring lawn chairs, blankets, frisbees, and fun lawn games. It's a highlight of the summer for our church family and we hope to see you there!
Sign up to bring food HERE
Sign up to volunteer HERE
WHEN.
Saturday, August 24, 10:00am – 1:00pm
10:00am: Mingling and activities (bouncy houses, bubbles, face painting, tug-a-war)
11:00am: Baptisms
12:00pm: Food and fellowship
WHERE.
Myrtle Edwards Park
3130 Alaskan Way, Seattle, WA 98121
We'll gather in the area nearest to the Thomas Street pedestrian bridge (map below), just north of the Sculpture Park along the pedestrian/bike path.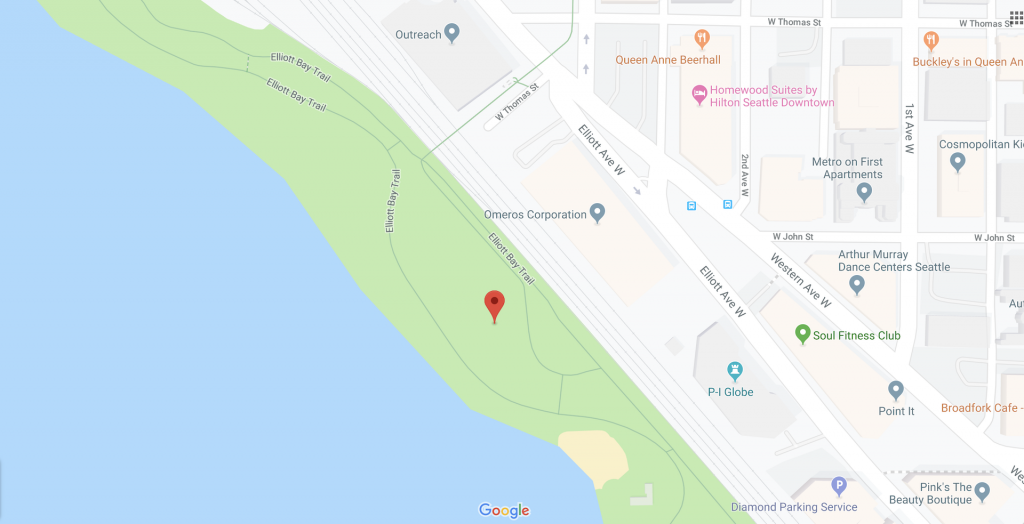 PARKING.
Street parking is $1.50/hr available along Western Ave, Elliott Ave, and Alaskan Way.
FOOD.
DCC will provide hot dogs and burgers, condiments, buns, beverages, and paper products. We're asking folks to help bring side dishes and toppings. Sign up HERE to bring a side dish.
VOLUNTEERS.
We need extra hands to help make the day a success! If you would like to serve Jesus' church by helping with set up, tear down, or staffing a shift for hospitality, greeting, or grilling for this event, please Sign up HERE or email  Thank you!
We're looking forward to seeing what our gracious God will do!