Isaiah 9:6
…and the government shall be upon his shoulder, and his name shall be called, Wonderful Counselor, Mighty God, Everlasting Father, Prince of Peace.
Join us on Christmas Eve and Christmas Day for a family-style gathering as we celebrate the birth of Jesus the Christ! We will gather on Christmas Eve at 5 pm for lessons & carols, and on Christmas Day at 10 am for our Sunday gathering as we rejoice together in the coming of our Savior and King!
Click here to listen to our ongoing Advent sermon series.
During Advent, we celebrate the historic coming of Jesus Christ to identify with us in our suffering and to rescue us through his perfect life, death, and resurrection. Jesus is the promised Messiah. (Matt. 1:22, Gal. 3:29) He is the Word who became flesh and dwelt among us (John 1:14). He is the radiance of glory and the exact imprint of God's nature (Heb. 1:3).
WHEN
Christmas Eve Lessons & Carols
Saturday, December 24th at 5 pm
Christmas Day Gathering
Sunday, December 25th at 10 am
WHERE
2333 Western Ave, Seattle, WA 98121
CORNERSTONE KIDS
Christmas Eve will be a family-style gathering and Cornerstone Kids will not be provided. Nursery and 1-2s will be provided for Christmas Sunday gathering.
PARKING
Free parking is available at the Bell Harbor garage (2323 Elliott Ave); please bring your parking ticket so we can validate it in the Commons. Visitors and those with children and/or special needs are invited to park for free in the lots next to the building (2333 Western Ave).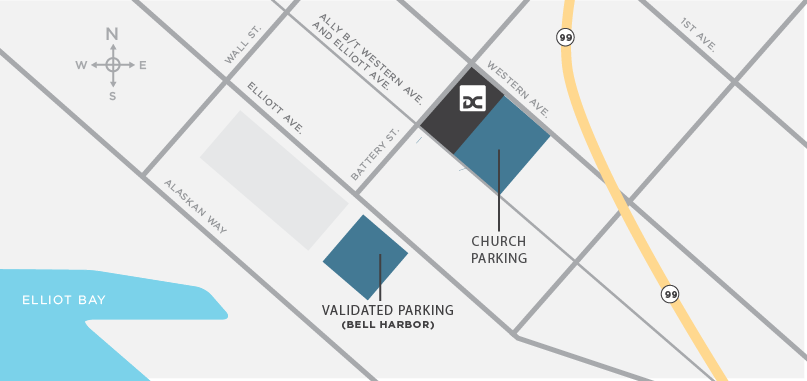 To learn more about our Sunday gatherings, click here.
To stay up to date on all content from Downtown Cornerstone, subscribe to our podcast or download our app.