Sep 20
2011
Fall Vision Night
Media, Other Sermons | by Pastor Adam Sinnett
Podcast: Play in new window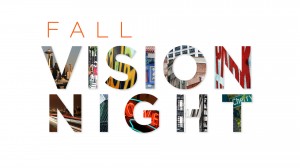 God is covering us with his grace.
God has been exceedingly gracious (Eph 3:20,21) to us as a newly forming Jesus-loving, gospel-centered, Bible-believing people in heart of our great city. We're growing numerically, people are meeting and maturing in Jesus, more communities are needed, and sin is coming into the light of Jesus' grace. The demand for more leaders has never been greater. It has been quite an adventure and we have only just started (literally).
2011 Fall Vision Night
Therefore, in light of all that God has done and (we believe) plans to do, we gathered on September 15th, 2011 to launch into the next season of life together as we follow Jesus' lead.
Topics covered that evening included:
State of Downtown Cornerstone (ex. last 12 months, evidences of God's grace, community news, financial update and new resources).
Our mission, vision and values. What are we doing and where are we going?
Our discipleship pathway. What does it look like to grow as a disciple of Jesus?
Our top 3 areas of focus. How can I become part of Jesus' mission through DCC?
Our leadership. Who is helping to lead all of this?
Q&A
May fall 2011 be the first of many falls we gladly and excitedly welcome for Jesus' name and fame in this city and the cities of the world.
RESOURCES
Fall Vision Night Handout
Fall Vision Night Slideshow
Audio