Jun 14
2012
Summer BBQ & Baptisms | Thursday, August 16th


You're invited to join us on Thursday, August 16th @ 6:00pm for our second annual summer BBQ & Baptism celebration. We'll gather on the west side of the new South Lake Union Park (see map below).
When we repent of our sin, trust in Jesus Christ for our salvation, we should be baptized (Mat 28:18-20; Acts 2:38). In baptism we identity with Jesus in his death (being immersed under water) and his resurrection to new life (being brought out of the water) for the forgiveness of sin (Rom 6:1-10; Col 2:12). Learn more about baptism here.
If you would like to be baptized with us in August, please fill out this form or email us with any questions you might have.
LOCATION: South Lake Union Park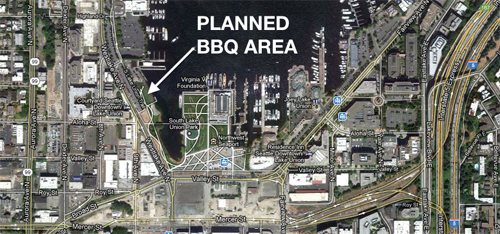 PARKING: There is ample street parking on either side of the park that is free after 6 pm. Also, consider taking the South Lake Union Trolley which runs from 5th & Olive to the park.
FOOD: Bring your own meat to grill. Side dishes, beverages and desserts to be provided by Cornerstone Communities. Condiments and paper products will also be provided.