Mar 5
2013
Good Friday & Easter Morning
City Life, Community, Easter, Event, Good Friday

Good Friday
Friday, March 29th @ 6:30PM
AMC Pacific Place 11, 600 Pine St, Seattle, WA 98101
On Good Friday we'll gather to reflect on the night Jesus Christ was betrayed, unlawfully tried, crucified and buried, in our place, for the forgiveness of sin. Cornerstone Kids and parking validation will be provided.
Easter Morning
Sunday, March 31st @ 10:00AM
AMC Pacific Place 11, 600 Pine St, Seattle, WA 98101
Then, on Easter Sunday, we'll celebrate Jesus' defeat of Satan, sin and death through vibrant worship, baptism, and practical teaching in the heart of the city! Cornerstone Kids will be provided. If you are interested in being baptized Easter morning click here.
Parking
We will offer validated parking on Good Friday. For those that are able, please try to secure street parking first. Parking is free after 6pm east of 6th Ave. and north of Stewart St. – just a few blocks from our meeting space. On Easter Sunday downtown parking is free. Please allow time to secure street parking. We offer 3 hour validation to the Pacific Place Parking garage for families and folks with special needs.
Children
Cornerstone Kids is provided for kids 1 to 6 years old.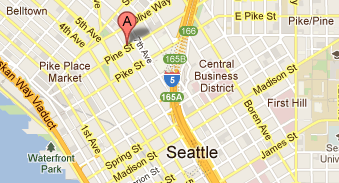 For more information on our Sunday Gatherings please email info@downtowncornerstone.org.