Jun 30
2017
"Is suffering in my life due to my sin?"
Scripture, Teaching | by Pastor Adam Sinnett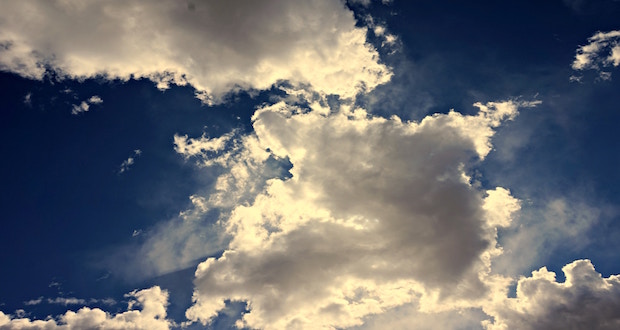 As we've walked through the major prophets over the last four weeks we've encountered the reality, again and again, of God's severe, but ultimately loving, discipline of his people for centuries of rebellion. Admittedly, their situation was unique as there were different provisions under the Mosaic covenant for obedience and disobedience than for those of us, in Christ (e.g. Deut. 28:15,49-50). But, even so, it raises the natural question, "Is suffering in my life due to my sin?" I addressed this, in part, on Sunday but thought it would be helpful to provide a more thorough follow-up. 
We've all experienced it. A car accident. Loss of a job. Relational tension. Unexpected illness. Prolonged singleness. Sudden death of a loved on. Unmet expectations. Then, into heartache comes the searching question, "Is this because of something I have done?" It is often an honest question. After all, if God is trying to get our attention then we don't want to miss it, right? How should we view the trial and troubles of life? 
Suffering is Complicated.
Here's the answer: It's complicated. We often don't know if suffering is due to a specific sin. I say "often" because there are occasions when we do know that situations in our life are connected to our sin due to the convicting power of the Holy Spirit. But, in most cases, it can be hard to filter through what is due to our sin, the sin of others, living in a broken world, or a combination of them all. That means we need to be careful here. We don't want to end up like Job's friends who wrongly blamed Job for his suffering. So, where does that leave us? While there is a lot that we don't know about our circumstances, there is a lot that we do know about God, in Christ. 
#1 There is No Condemnation, in Christ, only Love. 
Firstly, if we have a living trust in Jesus, we can know our suffering is not a form of wrath-filled judgment and condemnation for our sin. Paul tells us, "There is now no condemnation for those who are in Christ Jesus" (Rom. 8:1) In other words, Jesus bore the full condemnation our sin deserves on the cross. That means there is no additional punishment for our sin, whether past, present, or future. Therefore, we can know that our trials and troubles are not due to God's condemnation for sin.
Even more, amidst them we can trust his love never wavers, after all, "What shall separate us from the love of Christ? Shall tribulation, or distress, or persecution, or famine, or nakedness, or danger, or sword?" This is a good question. Do trials and troubles separate us from the love of Christ? Should we think God loves us less if we are facing difficulty? Paul is emphatic, "No, in all these things we are more than conquerors through him who loved us." (Rom. 8:35, 37) We are not meant to measure God's love by our circumstances, only Jesus (Rom. 5:8).  In Jesus, nothing––not even suffering––can separate us from the love of God (Rom. 8:39). 
#2 He Uses All Things for Good.
Second, if we have a living trust in Jesus, we can know that God is working all things in our life, even our suffering, for our ultimate good. Paul reminds us, "We know that for those who love God all things work together for good" (Rom 8:28). Similarly, after being sold into slavery by his brothers, wrongly imprisoned for much of his twenties, when all was said and done Joseph could say, "You meant it for evil against me, but God meant it for good" (Gen. 50:20). How could he say that? He discovered that God is at work in ways unseen amidst our trial and trouble. Of course, we don't know exactly what he is doing, but at the very least he is growing our faith, increasing our love, deepening our grace, expanding our patience, cultivating wisdom, making us more useful for his purposes—in a word, transforming us into who we really are, as we become more like him. 
#3 He Will Never Leave You.
Third, if we have a living trust in Jesus, we can also know that He is never going to give up on us and will finish the work He has begun in us. He promises, "I will never leave you nor forsake you" (Heb. 13:5). That means we are never alone amidst our trials and troubles. Even more, "He who began a good work in you will bring it to completion at the day of Jesus Christ" (Phil1:6). This means our trials and troubles are not peripheral to God's purposes in our lives, but part of them. So, in Christ, when all hope seems lost, it is not. When we're tired, he is still at work. When we feel abandoned, he is still committed. When we feel alone, he is, in fact, near. We can bank our lives, now and forever, on these profound promises. 
#4 He Disciplines Those He Loves.
Fourth, if we have a living trust in Jesus, we can know that He is aiming to get our attention—probably in relation to our self-reliance. This is why the author of Hebrews exhorts us to see all hardship, trial and trouble as part of God's loving fatherly discipline (which means training, instruction, and formation) in our lives (Heb. 12:1-11). Whether or not it is connected to our sin, is not the point. The point is that God is purposefully at work, as a loving father, in lives of his children, and though his disciplne "seems painful rather than pleasant…later it yields the peaceful fruit of righteousness to those who have been trained by it" (Heb. 12:11). 
We see this in the life of Paul, in 2 Cor. 1:9, when he says, "We felt that we had received the sentence of death…" Paul was facing a literal death sentence. That's a big deal. Then, notice how he interprets his perilous predicament. He continues, "But that was to make us rely not on ourselves but on God who raises the dead." Do you see what he is saying? He didn't jump to interpreting his "sentence of death" as something due to his sin, or even the sin of others, but ultimately as a sovereign means of rooting out self-trust and increasing his trust in "God who raises the dead." Our self-trust is why we sin. Our self-trust is often why we feel far from God. Our self-trust is typically why we don't pray. Our self-trust is why we are more impressed with ourselves, and the things of the world, than with God. In other words, self-trust always leads to our harm. So God, in his great love and mercy, is bent on ridding us of it. Often he uses suffering and trial to clear the clutter of our hearts, rip out apathy, and open our eyes to what matters most. 
#5 Trials are Tools in His Hands.
Lastly, if we have a living trust in Jesus, we can know that every trial and trouble we face is meant for our transformation, and through that, our deepest joy. Though God is not evil, he is able to use evil for our good. James encourages us to, "Count it all joy…when you meet trials of various kinds." Now, why would we do that? Consider it joy when we face trials? He's not encouraging us to take joy in the trials themselves, as there is typically little joy found in them. But, there is joy found in what God can do through them. He continues, "For you know that the testing of your faith produces steadfastness. And let steadfastness have its full effect, that you may be perfect and complete…" (James 1:2-4).  In other words, in Christ, we can count all trials and troubles as joy not because of the trials themselves, but because of whose hands they are in. 
He Specializes in Redemptive Surprises.
In summary, we often won't know if the troubles of life are due to our sin. However, there is a lot that we do know. We know that, in Christ, our trials are not punishment for sin. We know that, in Christ, our trials aren't accurate measures of God's love for us. We know that, in Christ, God is with us and will never give up on us. We know that, in Christ, God is able to use our trials for our ultimate good.  We know that, in Christ, God uses trials to increase our dependency on him and, ultimately, our joy in him. God is at work in our lives, even amidst trial and trouble, in one thousand unimaginable ways; often in ways we wouldn't expect, nor want, nor even pray, but always in such ways that tend to his glory and our deepest joy. He specializes redemptive surprises. So, take heart, friends. God is at work—even in the dark. 
Trusting Him with you,
Pastor Adam