Aug 30
2017
Partnering with Local Churches in Hurricane Harvey Relief
Global Issues, News | by Pastor Adam Sinnett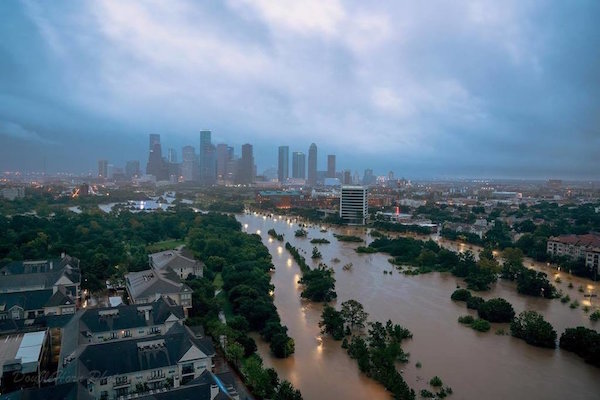 If you've been watching the news you know that Houston, and much of southern Texas, is underwater. Hurricane Harvey, one of the largest storms the state has ever faced, is producing unprecedented rainfall, flooding, and displacement. There was 50 inches of rain (over four feet!) in just a few days and its not over. Harvey is currently hitting land a second time and the water is still rising. Tens of thousands have been displaced, many have lost everything, and the death toll is uncertain. Direct losses are currently estimated to exceed $20billion. Recovery will likely take years in America's fourth largest city. 
Unfortunately, this isn't the only disaster facing us today. Recent floods in India, Bangladesh and Nepal have killed 1,200 and left millions homeless. There was also a mudslide in Sierra Leone where some estimate 1,000 people died. And that is just the last couple weeks. Creation is groaning and we along with it (Rom. 8:19-23). While we can't help everyone, we can help some. 
As many of you know, we belong to Acts 29, a church planting network. There are over 20 Acts 29 churches in the local Houston area. Some of these churches have been directly impacted by Harvey: homes flooded, property lost, cars washed away, families swimming to safety. Many stories are still surfacing. One Acts 29 church, Clear Creek Community, is leading the way in partnership with the Houston Church Planting Network, to serve the larger community. We want to partner with them in those efforts. 
HOW WE CAN HELP
PRAY
Let's pray for the unity of Jesus' Church in the Houston area. Let's pray for our Acts 29 family as they have a unique opportunity to be good news to their community amidst a terrible disaster. Let's also pray that Jesus would use this natural catastrophe to bring about a God-saturated, Jesus-centered, Spirit-empowered revival. 
GIVE
As you can expect, finances are the biggest need in this recovery effort. As a church we're going to contribute $5,000. I have learned that Acts 29, as a network, is giving $50,000. I want to also invite you to personally consider contributing as well. Donations will be used to provide relief and recovery assistance to individuals, families, and churches impacted by Hurricane Harvey.  
Here are four ways to give:
1. You can text keyword HARVEYRELIEF to 51555 and follow prompts to give via credit card. 
2. You can give online at www.clearcreek.org/harveyrelief. 
3. You can mail a check to:
Clear Creek Community Church 
999 N. Egret Bay Blvd. 
League City, TX 
4. If you would like to wire funds please email for instructions.
SERVE
Houston Church Planting Network is compiling a list of churches outside of Houston that may be interested in bringing a team to serve, donating supplies, etc. as the waters recede. If there are any DCC members interested in leading that charge, please let us know. The recovery effort will be a marathon, not a sprint. Those on the ground envision needing support for months to come. 
This isn't the first time we've done something like this as a church and it certainly won't be the last, unless our Jesus returns. Let's prayerfully consider how we might be able to serve our extended family in Christ who finds themselves in the path of Harvey, for "God loves a cheerful giver" (2 Cor. 9:7). Let's be a generous people who reflect the generosity of our great and gracious God. 
Christ is all, 
Pastor Adam