Jun 15
2023
Serve the City Update & Upcoming Event (Friday, 6/23)
Mercy Ministries, Mercy Update, Serve the City | by Pastor Justin Keogh

DCC,
We serve our city, because we have been served beyond measure by Christ (Matt. 20:25-28). We are not saved by our works, we are saved by faith (Rom. 3:21-4:8), but saving faith is one that works from the grace we've received (Jas. 2:14-26)!
Last month, we completed our first of three Serve the City events this summer. A huge THANK YOU to everyone who came out! We had 85 participants at Myrtle Edwards for a wonderful early summer day with sunshine, and lots of great work accomplished. See below for some of our favorite snapshots from the day!
Part 2: Mariners' Day of Service on Friday, 6/23
Our second event this summer is in partnership with the Seattle Mariners and will take place next Friday, June 23rd, from 9 am – 12 pm. DCC will be leading the efforts focused on Pioneer Square by picking up trash, painting out graffiti, and landscaping projects. Like our prior event, this will be a great opportunity to get outside, make a positive impact on our city, and serve alongside our neighbors.
While the Mariners team will be traveling, some familiar faces from the franchise as well as many local business owners and city representatives are going to be joining us for the event too. We'll have projects for all ages—so bring the family, coworkers, and neighbors!
Friday?? Yes, Friday.
This event is happening on a Friday, which might be a challenge for folks working a Monday to Friday 9-to-5 schedule, so not everyone will be able to make it. But, did you know that many companies are offering volunteer days/credits for events just like this one? Ask your HR to see if you've got a volunteer option for the morning. Many of those in our church body work on other shifts, or have flexibility on Fridays, so we're still hoping for a fun turnout from DCC as we partner with many others from around the city next Friday, rain or shine! Register today:
Stay Connected
Our Serve the City events are just one part of how we care for our city. You can learn more about our Mercy Ministries HERE, and also join our ongoing focus area groups to hear more regular updates, events, and opportunities to serve:
For the Kingdom,
Pastor Justin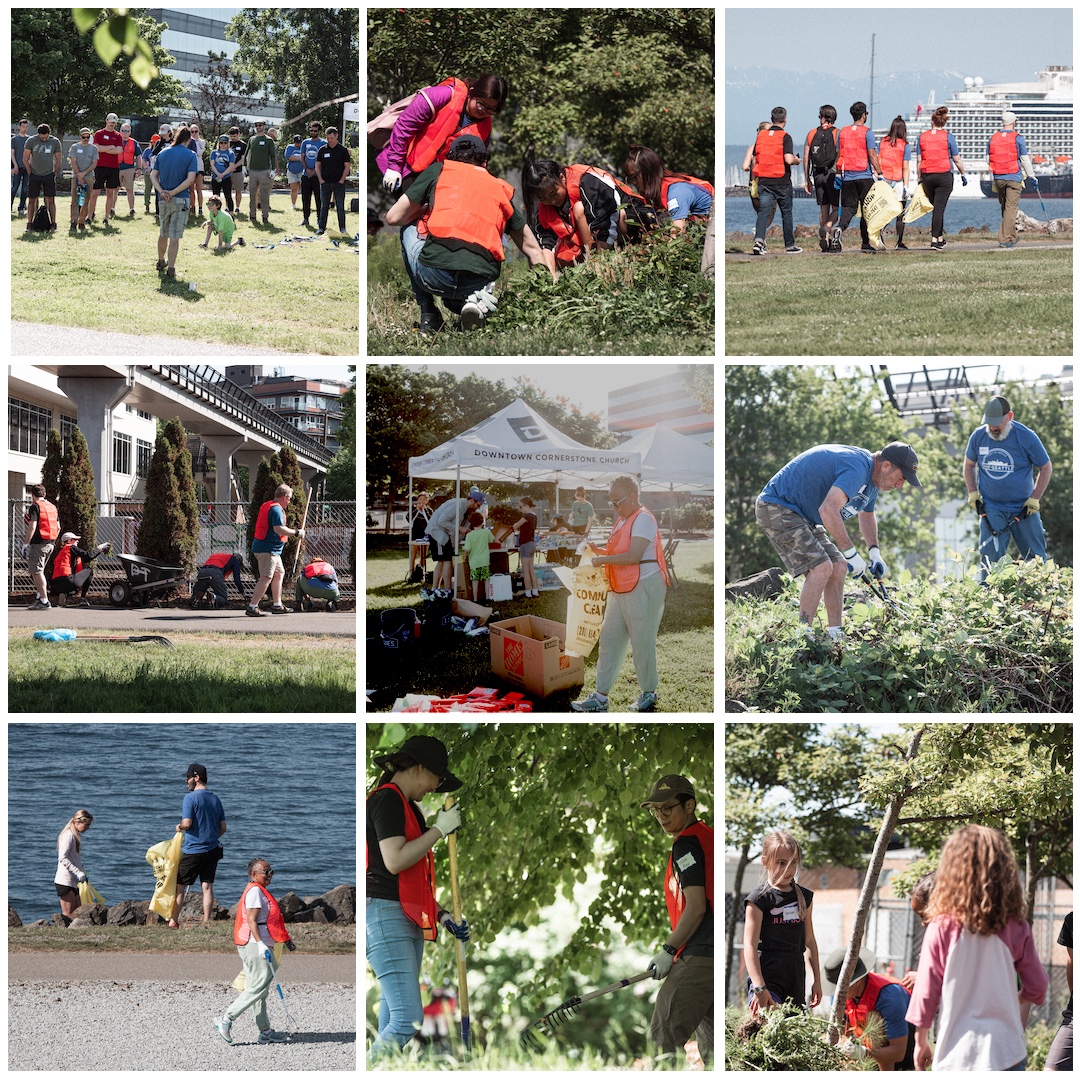 One Seattle Day of Service, May 20th, 2023